Blues Guitarist Chris Cain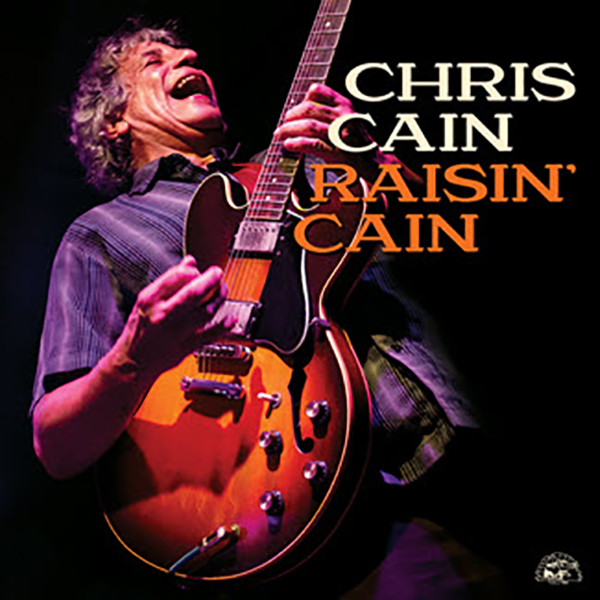 Chris Cain Raisin' Cain will be released by Alligator Records on April 9th!
The link below has the links to all the distributors where you can purchase the album, worldwide. You can listen to a sample of all 12 songs, too.

Chris Cain's jazz-tinged, blues soaked guitar and deep, warm vocals have the maturity and authenticity of bluesmen many years his senior. His expressive style is the result of a lifetime of study and the relentless pursuit of music mastery. His passion and intensity are a blend of his mother's Greek ancestry and his father's soulful black heritage.
"Nowadays most young blues players are Strat-wielding Stevie Ray Vaughan-a-bes. Not Chris Cain. With a voice that recalls B.B. King and a thick toned Gibson guitar sound reminiscent of Albert King, Cain is forging a unique style. With his own highly personalized songwriting, "Hall Of Shame" is a giant step in the development of one of the most compelling young bluesmen on today's scene."
-Larry Nager (syndicated Scripts-Howard music critic)
Cain News
2020 BLUES – NEW MUSIC FROM ALLIGATOR RECORDS SET FOR AUGUST 21 RELEASE
[08/02/2020] New Songs From Upcoming Albums by Chris Cain, Elvin Bishop & Charlie Musselwhite, Shemekia Copeland, Selwyn Birchwood and Curtis Salgado
ALLIGATOR RECORDS SIGNS BLUES MASTER CHRIS CAIN
[06/22/2020] Chris Cain is a hot-shot guitarist and a singer with the maturity of blues masters like Bobby Bland and B.B. King.
Jan 2019
—The Washington Post
Video Review
Paradise - Plugged In and Turned on
Jan 2019
KCAT TV 15
Jazz Tonight Featuring Chris Cain - Interview
Oct 15, 2018
talkinblues
Talkin' Blues podcast episode 115 - Chris Cain
A conversation with blues and jazz multi-instrumentalist, Chris Cain
Jun 28th, 2018
Soul Bag Magazine – France
Chris Cain interview
Mar 17, 2018
Blues Blast Magazine
Chris Cain – Self Titled | Album Review
Oct 8, 2017
Times-Herald Arts & Community
Cain is Able -- Posted by John Sollenberger
Apr 27, 2017
Times-Herald Arts & Community
A&E SOURCE: Chris Cain has an axe to grind at the Empress
Feb 15, 2017